Smart Office Assets Offers Top-Quality Preowned Adjustable Height Desk Options for Businesses in the Kansas City, MO Area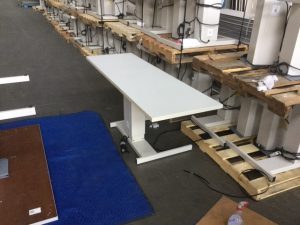 Business owners who are looking to provide a healthy, productive work environment should consider the benefits of an adjustable height desk for employees. Being able to stand instead of sit for all or part of the day has been associated with a number of benefits including preventing neck and back pain, as well as a reduction of certain health risks such as heart disease and diabetes. It's also a good for employees to be able to sit when they get tired, making an adjustable height desk the perfect option. Businesses in the Kansas City, MO, area looking for affordable and high-quality preowned adjustable height desks can turn to Smart Office Assets.
Let Us Help You Every Step of the Way
At Smart Office Assets, we take pride in giving our clients the one-on-one attention they deserve. That's why when you turn to us for your preowned adjustable height desk needs, we will be there to assist you with:
Selection – Our experienced employees know all the right questions to ask, so we will be able to help you pick out the adjustable height desk model that works for you.
Design – Our design team will help you choose the right adjustable height desks that will fit into your office perfectly.
Delivery – Because we stock our furniture in our own warehouse, we are able to deliver it to your business much quicker than other companies.
Installation – Our installation team will come out to your business and work hard to set up each adjustable height desk quickly and efficiently.
Furthermore, each adjustable height desk we sell is preowned and refurbished, making them significantly less expensive than new desks while still looking and functioning like new.
For more information about the adjustable height desk options we offer to businesses in the Kansas City, MO area, contact Smart Office Assets today.