Premium Call Center Cubicles Available for Businesses in St. Louis, MO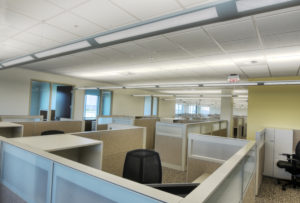 If you have a call center in St. Louis, MO, that needs to be furnished, you should consider investing in the premium quality preowned call center cubicles offered by Smart Office Assets. When you decide to purchase your call center cubicles from us, you will get cubicles that look amazing and function perfectly, but for a fraction of the cost as buying the same furniture brand new.
Outstanding Customer Service from Start to Finish
In addition to selling you high-quality call center cubicles at a reasonable price, we will be there every step of the way to ensure that you get superior service before, during, and after the sale. We provide a number of services for you throughout the entire transaction, such as:
A design team – From the initial sales consultation throughout the design phase, our design team will help you pick out call center cubicles that will match your existing layout, or if need be, help you come with ideas for an empty office space.
Project managers – Our senior project managers coordinate your furniture purchase step-by-step, so you know exactly what to expect during the entire process.
An installation team – We have an installation team that can travel anywhere at any time to complete your call center cubicle installation for you. This allows you to get to work as quickly as possible.
Plus, when you buy call center cubicles from us, you will be helping your company go green by reusing materials that would otherwise end up in a landfill.
For more information about the call center cubicles we can provide for your St. Louis, MO, business, contact the furniture experts at Smart Office Assets today.