For Preowned Office Furniture of All Kinds, Including Workstations, Office Chairs, Benching, and Much More, Turn to Smart Office Assets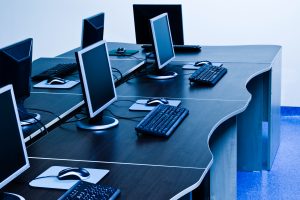 Smart Office Assets is a leading source for used office furniture for businesses throughout the country. We are more than just an office furniture liquidator and reseller – we are a trusted team with more than five decades of collective experience. As your partner, we will help your company maximize your office furniture budget. We know that your bottom line is the driving factor in nearly all of your business decisions, so why buy new furniture at full price when you can buy preowned office furniture at half the cost that looks and functions virtually the same as new?
Smart Office Assets carefully selects the office furniture that we resell from the products we acquire through liquidations for major companies. All of the cubicles, seating, casegoods, and other office furnishings that we resell are in the very best condition, and we donate the pieces that don't meet our high standards to schools, churches, and other good causes. Not to mention, purchasing used office furniture is the environmentally conscious decision. By outfitting your company with preowned workstations, we can go green together by preventing these materials from ending up in a landfill.
Office Cubicles, Training Tables, and Other Types of Used Office Furniture From Top Manufacturers in the Industry, Delivered with World-Class Service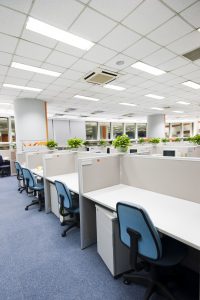 Since Smart Office Assets only sells the very best, top-quality used office furniture, we often offer products from well-regarded manufacturers such as Knoll, Herman Miller, Steelcase, Teknion, and many more. So, you can get the name brand you're looking for without breaking the bank. Our vast inventory typically holds office furniture of all kinds, including workstations and office cubicles, conference room tables and furniture, sit-stand desks, benching desks, filing cabinets, private office furniture, cafeteria furniture, and so much more. While most of our office furniture is already in Grade-A condition, we also offer refurbishing services, or you can choose a blend of as-is and refurbished options.
Our top priority is helping you get the most for your money. That's why our design team will create a custom-tailored solution and help you select the preowned office furniture that meets your requirements while fitting seamlessly in your office space. What's more, we actually own our furniture, rather than selling on spec, so we have one of the quickest turnaround times in the industry. That means you will be able to enjoy your preowned office furniture much more quickly than you would with other used office furniture dealers. You will also work with an in-house project manager, who will oversee your entire project from beginning to end, as well as an on-site project manager, who will make sure the installation goes as planned.
Contact Smart Office Assets today to get started on a custom preowned office furniture solution for your business, and let us help you make the most out of your office furniture budget.