Preowned Office Chairs That Look Like New for Businesses in Chicago, IL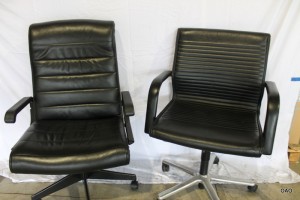 Whether you need task chairs, desk chairs, reception chairs, or virtually any other type of office chairs for your business in Chicago, IL, Smart Office Assets is your top source for quality preowned office furniture of all kinds. We have over 50 years of combined experience in liquidating, selling, and installing office furniture, so you can trust that we know top brand names and high quality pieces when we see them. We refurbish and resell only the best preowned office furniture to our clients, and by doing so we are able to donate more worn pieces to schools, churches, and other good causes. So, with us, you can count on long-lasting, commercial-grade, attractive furniture that is also well within your budget.
Smart Office Assets is a service-oriented business, and we pride ourselves on giving one-on-one treatment. We are happy to discuss your needs for office chairs and make recommendations so you can get furniture that works the best for your business. Furthermore, we are highly selective in the office furniture we resell, so you can be sure your office chairs will be from a highly regarded manufacturer, such as:
Knoll
Herman Miller
Teknion
Steelcase
Haworth
Furthermore, by choosing preowned office chairs, you are making an environmentally responsible decision and helping your company to go green. Rather than these perfectly good materials being tossed aside, they can be recycled and enjoyed for years to come.
For more information on our impressive selection of preowned office chairs that we have available for your business in Chicago, IL, contact Smart Office Assets today.