Office Furniture Liquidators Serving the Chicago, IL, Area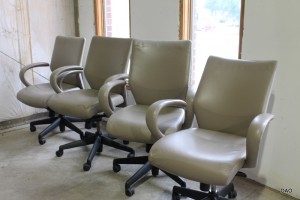 Smart Office Assets is a company founded and staffed by highly experienced office furniture liquidators who can ensure that the liquidation project for your Chicago business is as efficient and seamless as possible. Plus, when you work with us you can be sure that you are making the earth friendly choice. Smart Office Assets is passionate about doing our part to help the environment by reducing or eliminating waste. We resell furniture that is in excellent condition, and will refurbish pieces that may just need simple fixes such as a fresh coat of paint. The furniture that we do not resell is donated to good causes, such as schools and churches, so that we can make every effort to keep these materials out of landfills.
A Leader in Office Furniture Solutions
In addition to being office furniture liquidators, we also offer a wide array of other office furniture solutions, including:
A huge selection of preowned office furniture for sale – only the finest pieces in excellent condition from top brand names such as Knoll, Geiger, and Haworth meet our criteria to be resold
Design and space planning services that allow you to customize your project and get the most out of your office space
Customizable factory finishes such as laminates, paints, and fabrics that let you obtain preowned office furniture at an excellent price, that also matches your company's aesthetic
Coordination of delivery and installation, to ensure that your project is completed on time
If you are interested in hiring us as your office furniture liquidators for your Chicago business, contact Smart Office Assets today. We are happy to provide you with an inventory appraisal.