Used Office Furniture That Looks and Functions Like New for Businesses in Chicago, IL, Area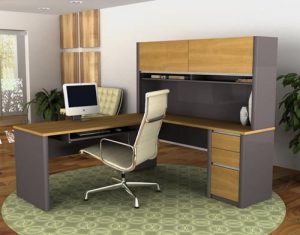 Smart Office Assets is a premier provider of used office furniture for businesses in the Chicago, Illinois, area – especially those that want a high-end product at a discounted rate. Our inventory is sourced from office liquidations at respected companies, including Fortune 500 corporations, so our customers can count on stylish and long-lasting preowned office furniture that pleases even the most discerning tastes. We will work with you from beginning to end on your office furniture project – from carefully evaluating your company's specific needs, to providing detailed drawings of the new office layout and overseeing the installation itself, we'll be there at every step of the way.
Smart Office Assets goes beyond simply liquidating and reselling office furniture. When working with us to acquire used office furniture for your business in the Chicago, IL, area, you can feel confident that you are putting your money to good use. That's because we run our business on three principles:
Environmental stewardship – Our assets are recycled, which means that they don't end up in landfills
Financial stewardship – We work with our clients to help them make the most of their financial resources
Social stewardship – We repurpose furniture so that it can be used again, or donate well-worn pieces to good causes such as schools and churches
What's more, our inventory includes virtually every type of used office furniture your company may need, including workstations, private office furniture, sit-stand desks, and so much more. Plus, our preowned furniture is from well-known brand names, such as Knoll, Herman Miller, and Steelcase.
So, if you're looking to expand your business in Chicago, IL, responsibly, contact Smart Office Assets today. We are happy to discuss your needs and help you find the perfect used office furniture solution for your company.