First-Rate Used Office Furniture for Businesses in Columbia, MO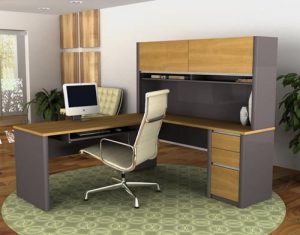 Businesses in Columbia, MO, turn to Smart Office Assets when they need used office furniture because they know they can get premium-quality pieces at an excellent value. Why buy new, when you can buy preowned? Our furniture is only from highly regarded brand names, such as Knoll, Herman Miller, and Haworth, so you can be sure that your furniture will be attractive and long-lasting. By selecting from our inventory of Grade-A preowned furniture, you can likely cut your office furniture budget by up to half of what you'd spend on new furniture, giving you the ultimate return on your office furniture investment.
Get the Furniture Your Office Needs and the Services to Help you Implement it
Smart Office Assets houses a huge inventory of used office furniture in over 100,000 square feet of warehouse space. This allows us to offer a wide variety of options to our customers so that they can get the office furniture that works best for them. Our inventory is constantly updating, and includes:
Cubicles and workstations
Desks
Computer chairs
Executive office furniture
Casegoods, including bookshelves and filing cabinets
Lobby and reception area furniture
Break room furniture
Conference room furniture
And much more
In addition to our impressive inventory, Smart Office Assets offers additional services that can see you through your entire office furniture project. Our design services can help you ensure that you are making the best use out of your office space. Plus, we can expeditiously deliver and install your office furniture so that you and your employees can get back to work in no time.
For more information on the used office furniture we have available for your business in the Columbia, MO, area, contact Smart Office Assets today.