Used Office Furniture from Smart Office Assets Will Save Money for Your Business in Decatur, IL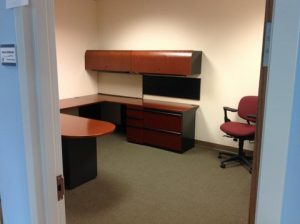 Whether you are remodeling your workspace, expanding to accommodate a growing workforce, or are furnishing an entirely new office space, getting a good deal on office furniture is likely a concern for you. While it's important to get quality pieces that will look nice, stand up to daily use, and be comfortable for your employees, you also want to be sure you stay within a realistic budget. That's where Smart Office Assets comes in. We can help you furnish your entire office with premium-grade furniture at an excellent value because we are the leading provider of used office furniture for businesses in the Decatur area. Only furniture that meets our extremely high standards is refurbished or resold, and it is also from highly regarded brand names such as Knoll, Herman Miller, and Haworth.
Preowned Office Furniture of All Kinds
Smart Office Assets can help you furnish every part of your office from our selection of used office furniture. Our inventory typically includes:
Workstations and cubicles
Benching systems
Standing desks and sit-stand tables
Desk chairs
Break room furniture
Conference room tables and chairs
Reception and lobby furniture
Executive office furniture
Filing cabinets
Bookcases
And more
What's more, Smart Office Assets can help you get the most out of your used office furniture with our design services that can make the most efficient use of your workspace. Plus, we are proud to offer quick turnaround times for delivery and reliable installation services.
So, if you're ready to maximize the return on your office furniture investment, contact Smart Office Assets today. We are happy to discuss what options in our used office furniture inventory would work best for your Decatur business.