Used Office Furniture from Trusted Brand Names for Businesses in Kansas City, MO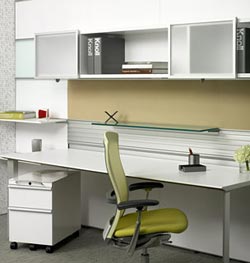 For the finest quality used office furniture for your company in Kansas City, Missouri, you can do no better than Smart Office Assets. We understand that the most important factor impacting almost any business decision is how to create a make the most out of an investment. Our preowned office furniture costs only a fraction of what new furniture would cost, yet because we're selective in choosing what we resell, you can be sure you will be receiving top-quality preowned furniture from highly respected manufacturers such as Knoll, Herman Miller, and Steelcase.
Smart Office Assets makes the process of acquiring used office furniture for your Kansas City, MO, business as simple as possible, and our experienced team will oversee the project from start to finish. With our comprehensive services, you will:
Receive a descriptive proposal from our design team with a customized office furniture solution that is created based on your company's needs and office layout, and that will allow you to get the best value for your budget
Work with an in-house project manager, who will coordinate your project step-by-step, as well as an on-site project manager who will oversee the actual installation
Have a reputable team of installers, who will ensure that your office furniture is set up correctly
Enjoy dependable customer support, should you have any questions during the buying and installation process
Between the quality of our products and our world-class customer service, there is no reason to buy new when you can buy preowned. To learn more about the selection of used office furniture we have available for your business in the Kansas City, MO, area, contact Smart Office Assets today.