Top-Quality Used Office Furniture for Businesses in St. Louis, MO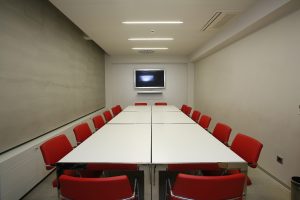 Purchasing used office furniture for your business in St. Louis, Missouri, can help your company complete a responsible expansion by acquiring high-quality, preowned items for a fraction of the cost of new furniture. At Smart Office Assets, we have more than 50 years of collective experience in liquidating and selling office furniture, and our extensive understanding of the industry allows us to serve our clients based on their exact needs and give them the best products they can afford. Plus, when you partner with us, you can also feel good that you've made the environmentally responsible choice by keeping beautiful, functional furniture out of a landfill.
When you choose Smart Office Assets for used office furniture for your business in St. Louis, MO, you don't have to sacrifice quality for price. Our preowned furniture is manufactured by highly respected names in the industry, including Knoll, Herman Miller, Haworth, Steelcase, and Teknion. We stock various types of furniture from these fine brands, including:
Workstations
Benching desks/stations
Sit-stand table desks
Casegoods
Private office furniture
Seating of all kinds, including executive chairs, task chairs, guest chairs, conference chairs, and café bar stools
Conference room furniture
Training tables
Cafeteria furniture
Filing and storage
What's more, we have vast experience in planning and executing all phases of buying and installing office furniture. We will create a custom-made solution for your company's exact needs, providing you with pictures of the furniture and an AutoCAD block plan for the finished space, then oversee the project until all items are installed to your satisfaction.
So, why buy new when you can buy preowned? Contact Smart Office Assets today to discuss your used office furniture needs for your business in St. Louis, MO.