Increase the Bottom Line of Your Kansas City, MO, Business by Purchasing Used Cubicles from Smart Office Assets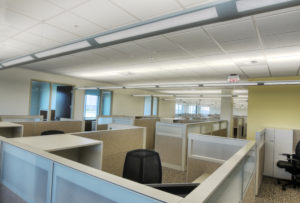 If your office is in need of cubicles, but you're concerned about how much it's going to cost, consider purchasing used cubicles from Smart Office Assets. When you choose to purchase used cubicles from us, you can have peace of mind knowing that you won't be sacrificing quality for a lower price. That's because we only sell furniture from the top brands in the industry like Knoll, Herman Miller, Haworth, and Steelcase that have been refurbished to meet our extremely high standards.  In fact, when you purchase used cubicles from us, you can cut your furniture budget by up to half, allowing you to use the money you save towards other aspects of your business.
Incredible Services Personalized Just for You
When you choose Smart Office Assets to furnish your office with used cubicles, you will get the personalized attention you and your business deserve. We offer a variety of services to help make your purchase go as smoothly as possible, including:
A design team that will help you find used cubicles that will fit into your existing office space perfectly. Or, if you're moving into a new space, we will help you come up with unique ideas so you can fit in your cubicles while maximizing your space.
Project managers who will coordinate your entire purchase step-by-step to take some pressure off you so that you can stay focused on running your business.
A delivery and installation team that will deliver your used cubicles to your office and set them up so that your employees can get right to work.
For more information about the used cubicles we have available for businesses in the Kansas City, MO, area, contact Smart Office Assets today. We look forward to helping you accomplish your office furnishing goals.