Quality Used Office Cubicles Available for Businesses in and Around Kansas City, MO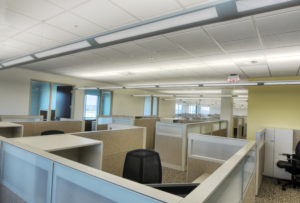 If you've been considering purchasing used office cubicles for your Kansas City business, but are concerned about the quality of the cubicles you'll be able to find, turn to Smart Office Assets. We only offer used office cubicles that have been refurbished to meet our incredibly high standards, so you can feel confident that your used office cubicles will be in great condition and look like new. Plus, since our used office cubicles are just a fraction of the price as new ones, you will able to save money on your furniture budget and use it towards other aspects of your business.
Other Great Reasons to Work with Smart Office Assets
Smart Office Assets has a huge selection of used office cubicles, so you can be sure you'll be able to find cubicles that are perfect for you. We also have our own large warehouse space that's full of stock, so we won't ever have to outsource for cubicles like a lot of other companies do. We can also deliver your used office cubicles directly to your office and have them installed quickly, so your employees can get right to work. Plus, we are often able to match the manufacturer's warranty, allowing you to feel confident in your decision to buy used office cubicles from us.
For more information about the used office cubicles we have available for business owners in the Kansas City, MO area, contact Smart Office Assets today. We look forward to working with you and helping you find the used office furniture you're looking for.