Used Office Cubicles That Look Like New Available for Businesses in the St. Louis, MO Area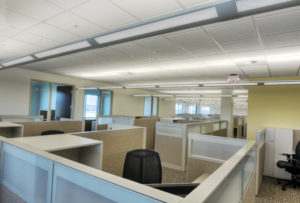 If you're a business owner in the St. Louis, MO, area and are looking for high-quality used office cubicles at affordable prices, look no further than the experts at Smart Office Assets. Since we first opened our doors in 2008, we have been providing businesses with an incredible selection of used office cubicles from some of the top brands in the industry, but at a fraction of the cost as buying new. This will allow you to save money on your furniture budget so you can put those savings towards other aspects of your business.
We'll Be There for You from Start to Finish
When you decide to work with Smart Office Assets to furnish your business with used office cubicles, you count on us to be there to help you throughout the entire process. We have a design expert who will help you pick out your used office cubicles so that they will fit perfectly into your workspace, and we will set you up with a project manager who will help coordinate your project step-by-step. Plus, we also will deliver your used office cubicles to your business and our installation team will set them up so your employees can get to work as soon as possible.
What's more, any of the used office cubicles we come across that don't meet our extremely high standards are donated to charitable causes like churches and schools, so you can feel good about buying furniture from a company that cares about our community. For more information about the used office cubicles we have available for businesses in the St. Louis, MO, area, contact Smart Office Assets today.